Hello!
Some time ago, a friend asked me on Facebook to do this tag of the 10 albums you still listen to; back then, I didn't do the tag (shame on me) but I thought it would be a great blog post idea. and that is why we have today's post, though, I have selected just 5 albums.
It has been a while since I talked about music here on the blog, but it's a gigantic part of me, not just as a person, but also my daily life. After all, I listen to music every single day, nonstop, and all kinds of it and on top of that, I live with a touring musician. So as you can imagine, music takes a big role in my life.
Also worth to mention, I love going to concerts and festivals.
And nothing beats the feeling of seeing one of your favorite artists doing their thing and just enjoy it.
Or whenever they release a new album, and you make the time to just listen to it, fully disconnected from the outside world. At least, that's how I do it. A bit old school perhaps... haha
Enough babbling and let's see who made it to the list:
5 albums I still listen to
Anathema
I got to know
Anathema
via Mr.A, long time ago, and I loved it ever since! Quite hard for me to explain why I like it so much, but I think it's the mix between Vincent's voice and the atmospheric music they make. Don't ask me for technical terms or whatever, I just like it.
And I totally recommend you to listen to their material in case you never did.
But from all their albums, one of my favorites, and the one I still listen to nowadays is called Hindsight.
2008 | source: Google.com
Some time ago, I even dared to take some photos at one of their shows. Check it out:
Anathema Show
.

Moonspell
My fellow Portuguese!! My story with
Moonspell
and their music is quite something; when I was first introduced to their music, around the time the album Memorial was released, I didn't like it. But like, not at all. I liked the music but couldn't stand the vocals. Then, I found out about the album Darkness and Hope, and "saw the light", so to speak. haha
Nowadays, Moonspell is by far one of my favorites bands, and it always gives me a sense of proud and "home" whenever I get the chance of seeing them live outside Portugal.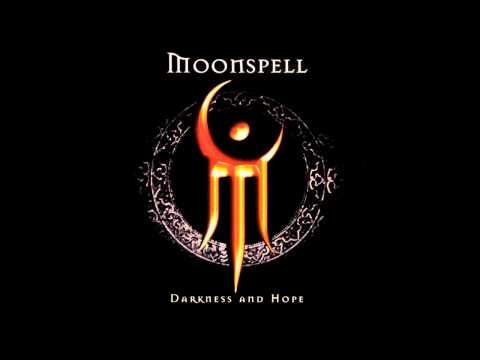 2001 | Source: Google.com

Linkin Park
If you were a teen in the early 2000's you cannot skip
Linkin Park
! Their music was so powerful yet refreshing to me, that it made a huge impact on me at the time. So much, that I listen to Hybrid Theory almost nonstop! Thanks to Spotify, I rediscovered this album (and Meteora) and it's been on my speakers quite a few times lately.
#RIPChester
2000 | Source: Google.com

Lenny Kravitz
His Greatest Hits album is almost weekly on my speakers; that and his Spotify playlist! I just love it!
He's such a great musician; he can't simply do bad music.
Totally recommend it!
2000 | Source: Google.com

Evanescence
Save the best for last, they say, and so I did. I kept my all time favorite band,
Evanescence
, for last, and if you know me a bit, this comes as no surprise.
It is though, quite hard for me to just pick one album because, in all honesty, I still listen to all of them. But for the sake of this post, I will point out that Fallen is by far the album I listened the most; I would even dare to say, it's the album I listened the most... ever!
Till this day, it remains a very special album to me, and nothing can change that.
2003 | Source: Google.com
I hope you liked today's post; I certainly had a great time pointing out some of my favorite albums and explaining a bit why I still listen to them.
Now your turn: What are the 5 albums that you still listen?
Let me know in the comments; I'll be glad to see if share any of them and if not, what are the ones that still rock your heart! 😉

See you soon!
Follow on
Pin the post "5 Albums I still listen to" to Pinterest