Hello!!
How's everyone doing? Over here all is going well, with the Autumn slowly kicking in.
You know, with the days getting shorter, it feels extra nice, after dinner, to just sit back, grab a blanket and watch some of my favorite series (or a movie).
Therefore, I thought it would be cool to share with you, what I have been recently watching on Netflix. You know, I do not have Netflix for that long, to be honest, so hit me up with any suggestions you may have! So here you go:
My Current TOP 5 favorites on Netflix
House of Cards
Possibly my favorite series of all time, along with GoT. Oh man, seriously, when I watch this one the World can end that I won't move an inch or switch my TV off.
Love how Frank and Claire have this love/hate/couldn't-care-less relationship and how all the schemes and manipulations they come up with in order to achieve their goals. Possibly not the best way to do it, but certainly, captivating.
If I could choose, I'd rather have him as President than Trump... Seriously!
Can't wait for the 6th season!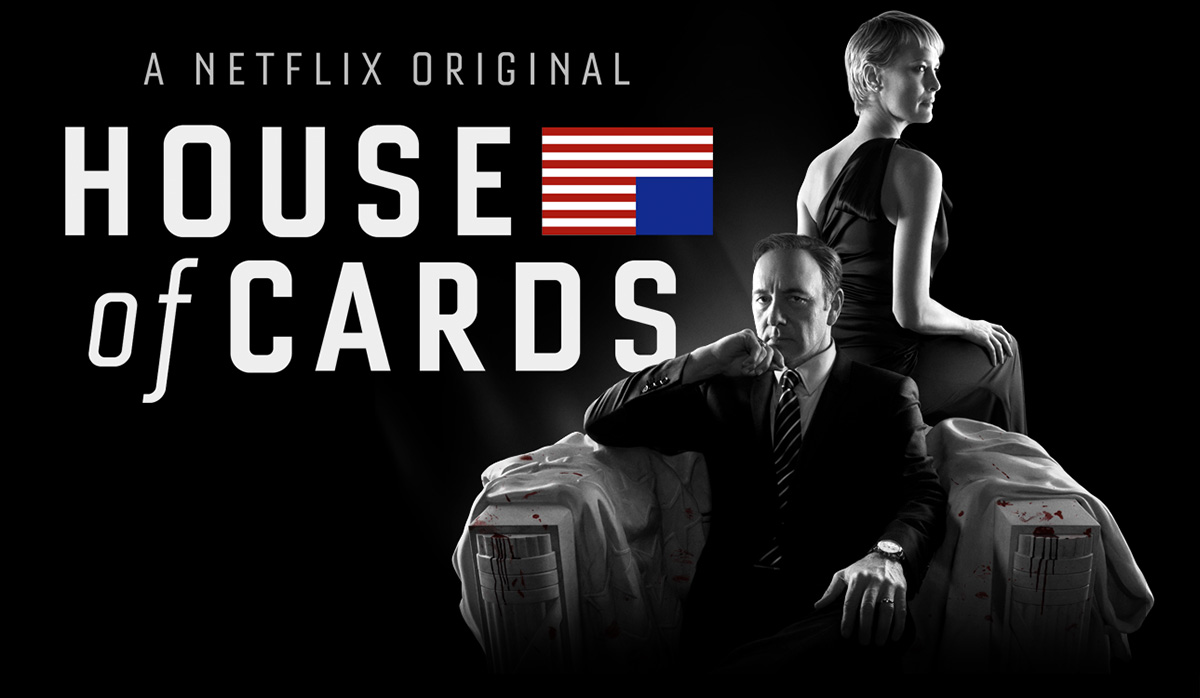 The Good Wife
[7 seasons released]
Didn't know what to expect from this series but as soon as I started watching I got hooked. Alicia's, the main character, is faced with a very hard truth to deal with, right in the public eye. The way she handles the issue could be subject to questioning by some, but as the series evolves, you start understanding her. But make no mistake: she's no Saint! The side stories are equally interesting and captivating.
If you like crime series with some good quality drama, keep this one in mind.
How to get away with murder
[4 seasons released]
It wasn't loved at first sight with one; the first 4 to 5 episodes seemed a bit non-sense to me and as I was about to quit watching, it finally started to make sense and really kept me going. In the end, it turned out to be a great series. Annaliese, the main character, is a Defense Law professor and attorney, which selects some students to work with her on her law firm. But the most difficult to tasks that she has, in my opinion, is to keep them "in line" and help them on how to get away with a murder.
Unfortunately, season 4 is still not Netflix, but I can't wait to watch it!
Ah! it might be a bit graphic sometimes, so keep that in mind if you're sensitive to such scenes.
Designated Survivor
[currently on season 2]
Imagine this: you've got a lower-level job and are possibly facing the option to be let go. Out of the blue, you are called to the main office and are told: "from now on you are the CEO!"
Well, this is basically what happens to the main character, Tom Kirkman, but the thing is that he gets the most powerful job you can imagine: the President of the United States.
To top this all up: no one really has faith in him; but hey, he doesn't let that stop him and along the way proves everyone to be wrong.
I totally recommend this one; it's so addictive that I simply couldn't stop watching episode after episode!
The Blacklist
[5 seasons released]
I am currently watching this one, alongside the Designated Survivor, and I am loving it!!!
There are so many twists along the story that it doesn't make it any predictable, which I appreciate.
In a few words, the series (as far as I have seen) is all about Raymond Reddington which used to be one of the most wanted fugitives, decides to collaborate with the FBI on capturing mobsters, spies and terrorists which he has on a "blacklist". But he has one condition: only works with agent/profiler Elizabeth Keen. Why? That's yet unclear, though I've got my theory (no, I won't share with you! haha). But hey, I'm only on season 2 so I might be wrong.
If you like crime, drama and mystery type of series then keep this one under your radar!
As you can see, I love a good drama, crime and with a good dose of mystery type of series. haha
Now tell me: what are your favorite series to watch?
Got any tips on which ones should I check out from Netflix?
Let me know in the comments section.
All photos from Google.com

See you soon!
Next Post:
th
@ 8 am CEST
Follow on